Gold Vermeil vs. Gold Plated Jewellery - What's the difference?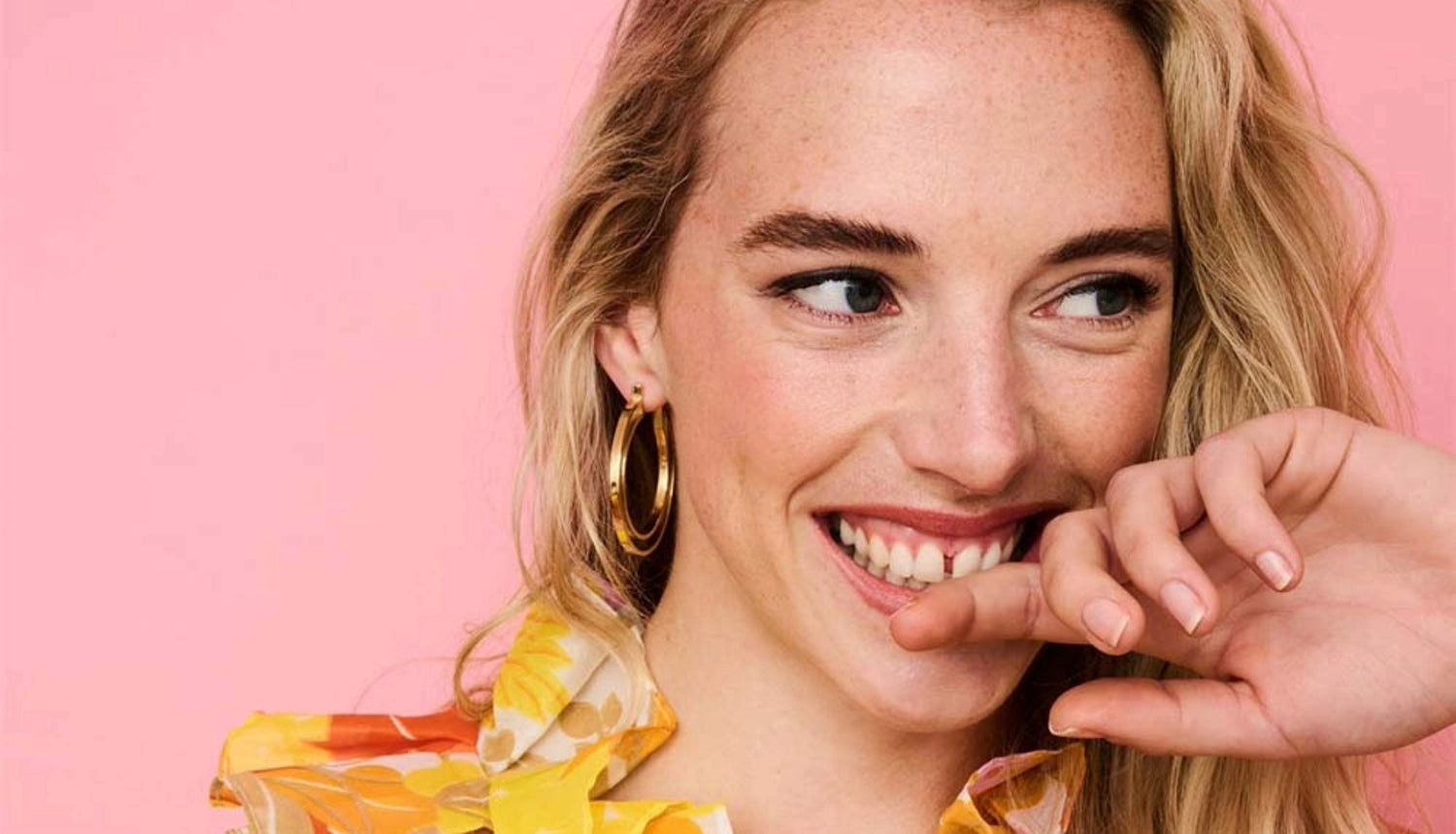 Here's Mags, our Founder and Creative Director to tell you about the difference and the reason our materials are so important to us. 
If you haven't already seen our new collection then what are you waiting for?! There are lots of new beautiful gold and silver pieces to see in our Semi-Fine Jewellery collection. 
Here at Toolally we take customer satisfaction and sustainability very seriously. We produce jewellery to the highest standard, designed to last, whilst doing our bit for responsible production. 
This prompted the question: Gold Vermeil vs. Gold Plated - what's the difference? 
The answer lies in the amount of gold that each of these material types contain. 
Gold Vermeil has a significantly higher gold content than Gold Plating. Gold Plated jewellery has a much thinner layer, which of course makes it cheaper but it's not built to last.
Gold Vermeil jewellery has a thicker layer of gold, making it more durable. It's also got a great shine that will keep your jewellery looking fresh for much longer than gold plated alternatives, but it isn't as expensive as solid gold jewellery. 
Unlike Gold Plated jewellery, which can have a metal base of brass or aluminium, Gold Vermeil pieces have a base metal of Sterling Silver, in our case, recycled 925 Sterling Silver to be exact.  
It's also important to note that the industry standard when it comes to Gold Vermeil is that the thickness of the gold needs to be a minimum of 2.5 microns. Here at Toolally we've levelled up to make all our Gold Vermeil pieces with a thickness of 3 microns, to make sure you're happy with your jewellery for years to come. Industry standards vary from country to country, but this is the case for the UK and America. 
Gold Vermeil is widely recognised as the best alternative to solid gold, for it's value for money and durability. 
You can see our full collection of Gold Vermeil jewellery here.
Taking care of your Gold Vermeil jewellery
Although our Gold Vermeil pieces have a thick layer of gold, it's still really important to take good care of your jewellery. Exposure to some cleaning chemicals or consistent friction on your jewellery can accelerate the wearing of the gold layer and cause damage. 
Remember to clean your Gold Vermeil jewellery regularly with a soft cloth and some mild soap with warm water, this will keep it looking shiny for longer! 
Look out for more information about cleaning and taking care of your jewellery, coming soon.