5 things you need to know about our new collection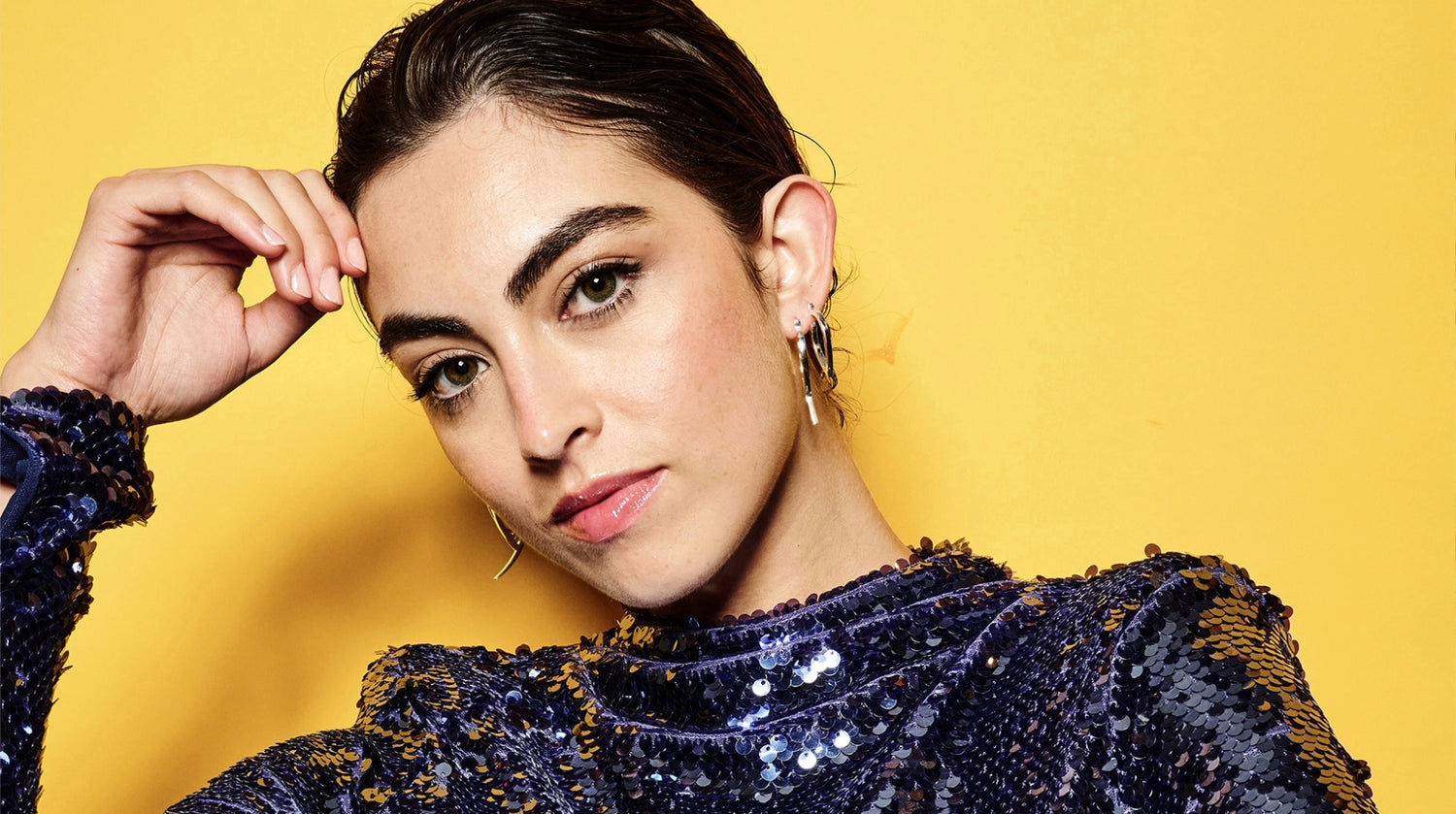 As you've probably heard by now, we're very excited to have launched our new collection and wanted to share some inside info on why it's so special!
Here are 5 things we think you need to know about our brand new collections 💖
1. Some of our most popular fashion jewellery and acrylic designs are now available in our fine jewellery range. For example; our signature black sundials have had a little glow up, now also available in Sterling Silver and Gold Vermeil for that added air of sophistication. Don't worry though, we're still keeping the classics you know and love - you just have the option to level up for those extra special occasions.
2. Our gold jewellery is the real deal. We use gold vermeil and make sure that this is built to stand the test of time. The industry standard for gold vermeil is 2.5 microns, but here at Toolally we use 3 microns, to ensure our pieces are of the highest quality, so that you can be proud of your jewellery for years to come.
3. We use sustainable production methods and do our bit. Our stance on this is that we only use 100% recycled 925 sterling silver that is finished to a very high standard, for that mirror finish you need to catch the light beautifully. Using recycled materials helps to reduce CO2 emissions from mining and waste. On the subject of sustainability, did you also know that our packaging is all 100% recyclable and certified by the Forest Stewardship Council. Sustainability is incredibly important to us here at Toolally and we're always on the lookout for ways to improve our processes.
4. Our designs are one offs and are the vision of Mags, our Creative Director. The new Toolally pieces are something completely unique - the perfect way to stand out from the crowd, set your style apart from the rest and reflect your personality. We pride our pieces on getting noticed and (in our experience) they usually bag you a few compliments to boot!
5. We've extended our party ranges, based on our popular styles and customer feedback. Statement earrings is what we do, exceptionally well, and for a party perfect look - we've definitely got you covered. Shop our party range here. 
Shop the full new collection now right here.