Which Toolally Earrings Match Your Star Sign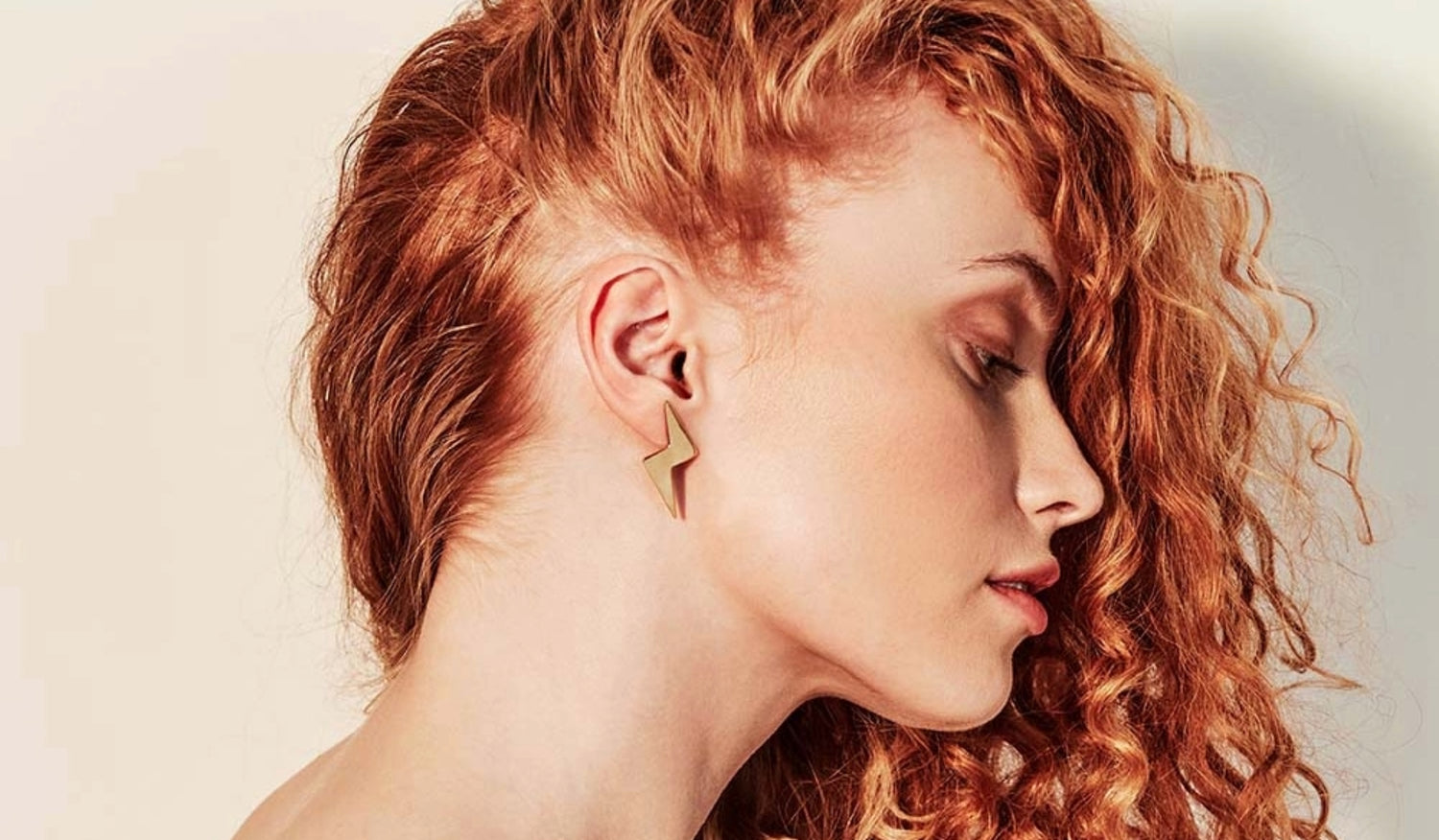 It turns out your next jewellery buy is written in the stars. Consult our Toolally Horoscope to find out which earrings are destined to be yours.
Do you follow way too many horoscope accounts on Instagram? Or maybe you know the shape of your constellation like the back of your hand. The astrology boom has swept us up into a world of mysticism and cosmicism, with phrases like 'air signs' and 'Aquarius rising' now a part of our regular conversation.
There are all sorts of reasons to tune into your star signs – whether for guidance, comfort or light entertainment. Even if you don't believe in the power of astrology, sometimes it's fun to put our decision-making into the hands of the universe. And if you're torn between which Toolally design to purchase, consider it the perfect opportunity to put the universe to the test. Keep reading to find out which earrings we've matched to your sign.
Bold, rebellious and honest, Capricorns don't hold back in their accessories choices. Embrace the 'life is short' mindset and choose something eye-catching that others might think twice about wearing. We can see this headstrong earth sign rocking our Oh What a Nights.
We should all be grateful for these sensitive souls, who spend a lot of time thinking about how to bring people together. Complementing this fierce determination, our Arrowheads will give the Aquarius direction.
There's something elegant about Pisces' personality, which is why we think our Acacia Leaf Earrings are a suitable match. These mysterious spirits have delicate emotions, so it's fitting that their jewellery should be understated. While Pisces are admirably adaptable, we think they'd do well with a timeless design like this to ground them.
Possessors of this electrifying star sign have no trouble facing challenges with self-assurance and (occasionally blind) optimism. Their no-holds-barred attitude is best represented by our Bolts, a high-voltage lightning shape that exudes confidence and dynamism.
To a Taurus, there's no better way to spend an afternoon than frolicking through a flower-filled meadow. Nature and simple pleasures appeal to this Epicurean spirit; if you're part of this group, the Crystal Blossom Hoops will feel like a match made in heaven. Don yours in full bloom alongside a midi-length floral dress.
For this curious optimist who is driven by newness and variety, we assign our individually designed Alphabet Hoop Earrings. Of course, this will probably be just one of several styles in their expansive collection – after all, Geminis are skilled jugglers who can't be tied down to one thing.
An old soul with wholesome values, the Cancer is highly sensitive and needs protecting, so it makes sense that its symbol is a hard-shelled crab. While those with this sign may come across as aloof at first meeting, they have a huge heart and care deeply about those close to them. With this, our Charming Hearts in antique rose feel like a meaningful choice.
Life would be boring if it weren't for this sign. This theatrical bunch is all for causing drama and making a statement. Our Ker-Pow earrings should do the trick – simultaneously capturing their daring and more playful sides. Leos would probably style this pair with an equally eye-catching ensemble.
Virgos know who they are and don't need to show off, so we can imagine them adopting a no-frills approach to dressing, accessorising with the simple Alphabet Studs. Subtle and to the point, we're quite sure these will soon be the most-worn earrings in their rotation.
Aesthetics are important to Libras, who admire high art and intellectualism. These natural people pleasers are charming and graceful, and would no doubt appreciate the sophistication of our Daphnes. Wear with something dignified to truly capture this sign's essence.
Given that Scorpios are considered enigmatic and beguiling, the moon feels like an appropriate representation. This sign is intrinsically in touch with the emotional realm, boasting intuition and clairvoyance that we feel is expressed in our Crescent Hoops.
Those with the Sagittarius star sign know how to have fun. While they're driven by a desire for knowledge and finding passion, these thrill-seeking spirits are also playful at heart – much like our Pearl Daisy Drops. Like their wearers, each piece is uniquely beautiful and one-of-a-kind as they each feature an organic freshwater pearl.