A Look inside Mags' Notebook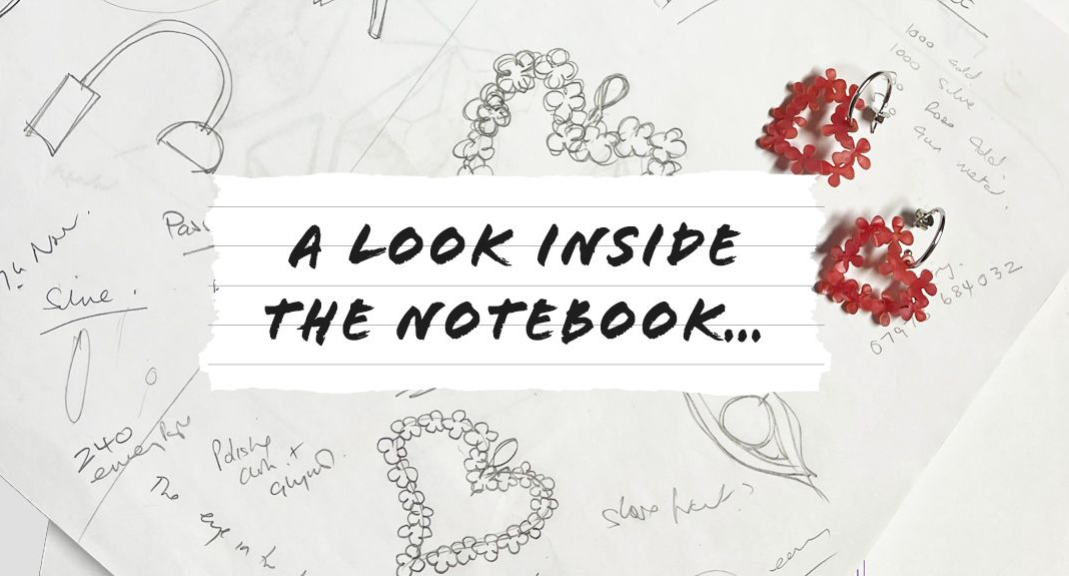 Mags Walker, Toolally's Founder and Creative Director, is responsible for each and every one of the brand's designs.
Meticulous in her approach, no piece reaches the site or the shelves until it has been perfected.
INSPIRATION
"It could happen anywhere," she says. "And indeed it has, I've been on a train and seen a shape through the window and just had to draw it. Or I might be inspired by heritage design, by the lines of a striking piece of architecture or even the way someone's skis cross in the ground. Every piece of Toolally jewellery comes from a different place.
PUTTING PEN TO PAPER
"Once that flicker of inspiration happens, I just have to get it down whether that's in my notebook, on the back of an envelope or whatever else I can find. And from there it's carefully finessed to make sure everything is perfect.
"While every piece is different, they're all designed with the same ethos. Toolally pieces are luxurious, stylish and sophisticated but when you get up close, they don't take themselves too seriously. Elegant jewellery with a cheeky wink."
"The iconic heart motif with retro flower-power in the freshest way.They're bold, carefree and have fast become a contemporary Toolally classic."
"Each one of these hoops has been hand-designed. They're meaningful in that they're all the letters of the alphabet but beautiful in an abstract way too, through the form of the lines as a shape in their own right."
"These were inspired by love. Because really, what's more important? Whether it's the love you have for a partner, love for your friends or love for yourself. I wanted these to be whimsical with just the right amount of sparkle."