Summer 2022: Our best bits…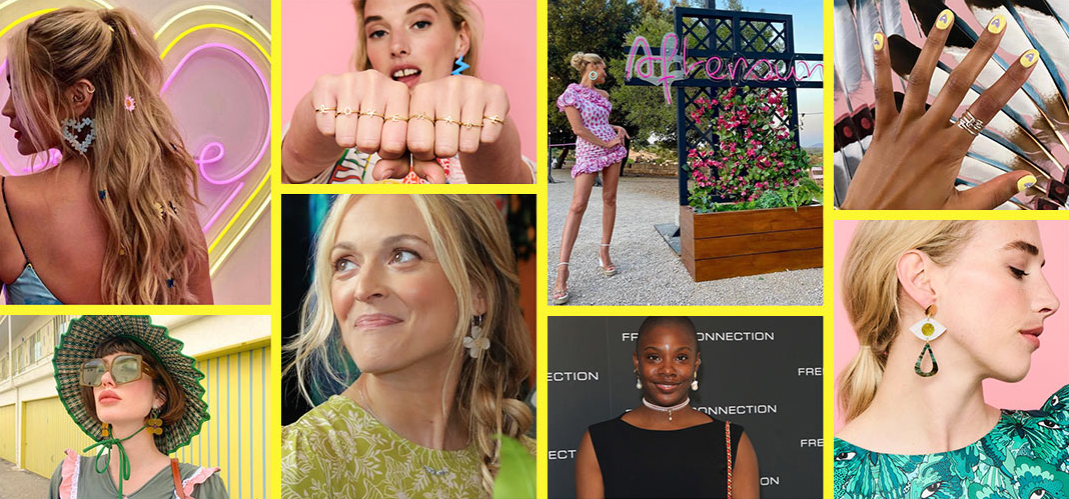 It's been a long hot summer and we've loved every single second of it. The sun came out and so did some of our hottest pieces for some of the season's hottest events. Join us as we take a look back over this summer's best bits…
Our Alphabet Stackers launched in an incredible way at Iris Avenue in Bloomsbury, London. We loved seeing people spelling out names, initials and words that mean something to them all over Instagram.
The images of perfectly-manicured nails and our beautiful stacking rings, in both recycled 925 silver or 18ct gold vermeil, definitely spoke louder than words. They were the rings that got influencers talking and we're loving seeing them on you – our Toolally Icons.
Image credit: @heartzeena / @justauniform / @joanne.toolan 
 The new launches just kept coming with our stunning All Eyes On You and Viola collections. Our All Eyes On You Eye Motif Drops are made to make you look. And the Violas are definitely not for shrinking violets. Big, bold and beautiful, both collections are for people who aren't afraid to express themselves. And as always, for earrings big on impact, they're surprisingly lightweight.
Image credit: @afashionnerd 
 We've kept an eye out for them in the wild and we've spotted them at festivals, in the park, on the street and on dancefloors. Nothing makes us happier than seeing our earrings where they should be – out there, on you while you live your lives. We love to see people celebrating their individuality, with freedom, attitude and in style.
We spied them on more than a few well-known faces too. Seeing Laura Whitmore wear her Hearts in Flowers in Pink Pearl again to launch Love Island was quite the moment for us. She looks fabulous in (anything, but because we're a *little* bit biased, especially) Toolally. She rocked our Iridescent Hoops on After Sun and then we fell totally in love with her look in vintage Versace for the final. Wearing our limited edition Hearts in Flowers in Island Blue, she shone like the absolute star she is.
Image credit: @thewhitmore / @emmalanestylist 
 We got the same buzz seeing Fearne Cotton wearing her Charming Hoops through summer. When she paired them with the most stunning Needle and Thread x Jasmine Hemsley dress for The Prince's Trust Awards, we were blown away.
Just when we thought we couldn't take any more, Yomi Adegoke only went and put the flames into our Flameball Pearls at the The French Connection 50th anniversary party. Her sleek, chic look was pure fire.
Image credit: @fearnecotton / @yomi.adegoke / Getty Images
 This summer was also seismic in that we hit up TikTok. Designing and sustainably making stand-out jewellery is our thing so we can't promise we'll dance…but who knows?! Join us at @ToolallyOfficial and let's see what happens…!
Summer 2022 has been a blast and we're hoping there's still more sunshine to come. There's certainly a lot more excitement on the way. We have BIG plans coming up so watch this space and, as always, we'll keep you posted…
x