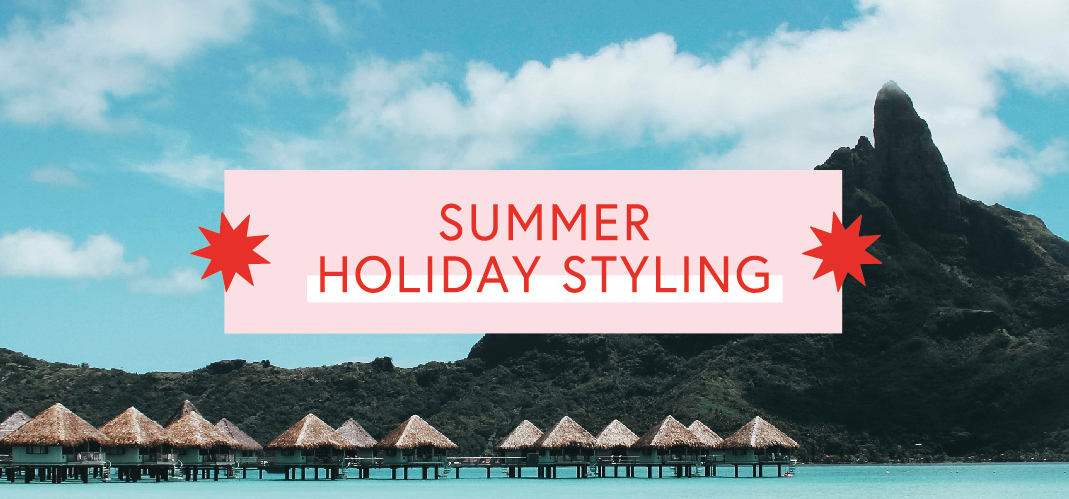 Holidays are back! And we're going global. From long-weekend city breaks to beach retreats, we've got your holiday-style sorted.
We know that packing can feel a little overwhelming. The temptation to take your entire wardrobe plus the kitchen sink – just in case – is huge. And when it comes to jewellery, if you're anything like us, you just throw your entire collection into the case and squash it all in.
At Toolally, we create versatile pieces that can be styled up – or down – and completely transform any look. So put that jewellery firmly back in place and be smart with your choices – otherwise you won't have enough space for souvenirs – and how on earth will you know you even went on holiday if you don't come back with an obscure fridge magnet or two?!
There's only one pair of earrings sophisticated enough for an indulgent, luxurious getaway somewhere exclusively fabulous – our Sundials. Hand-crafted in the UK by skilled artisans, our Sundials are an ode to art itself. They make a statement but in the most considered, understated way. Perfect for places where design matters and attention to detail is everything. For elegance with an edge, finish off your look with our Stacker Rings – spell out a word, wear them individually or put your stamp on the space wherever you go, by wearing your initials.
Hearts and Flowers collection for stylish summery styles. With dainty heart drops and pretty colourful blooms, they're the perfect choice to set off your beach looks. The colours will catch the sunlight in the most beautiful way and our 'sapphire blue' speaks of the sea. From sunbathing through the day, through to cocktails as the sun goes down, our stunning Crystal Blossom Hoops are perfect. Add a matching necklace and voilà – your beach look is complete. 
Plenty of walking and sightseeing calls for comfortable, yet cool clothes that are still chic – the streets are your catwalk. By night you'll be hunting down the best restaurants for a delicious dinner. You'll sip the finest wine, with the exciting promise of exploring the secrets of the city after the sun goes down. A trip like this needs a pair of our Enamel Beats, the perfect balance of light-weight comfort and an unmistakable burst of colour to see you through the day and wherever the night takes you.
On an action-packed holiday, the last thing you want is for your earrings to be getting in the way. No dangly pieces allowed here people – safety first! But how to make sure you don't compromise your look in your thrill-seeking pursuits? For earrings that are as unique as you are, check out our Alphabet Studs earring collection. Each pair provides enough of our signature statement to make sure you're looking on point, whatever challenge you set yourself. Sometimes the smallest details make the biggest impact – and that's certainly the case with our Alphabet Studs. The perfect pair for any adventure (and we hear they make you go faster too!)
Wandering mindfully and slowly, taking in the beautiful surroundings and breathing in the fresh, country air, before you retreat to a cosy country cabin in the middle of nowhere. Sounds perfect? We think so. We all need a countryside break to completely escape reality, relax and recharge every now and then. A getaway like this calls for a simple, statement pair of earrings. For light-weight comfort and timeless style, check out our Houndstooth earrings for a Toolally twist on tradition, available in four popping colourways.